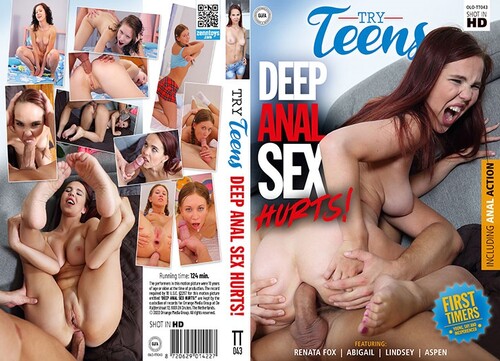 Deep Anal Sex Hurts (2022)
Category:
Teens, Amateur, Anal, Big Dicks, Blowjobs, Brunettes, International, Shaved,
Starring:
Yuriy Sergeev, Renata Fox, Liza Shay, Angelo Godshack, Denis Reed, Aspen Richardsen, Estelle Siam
Language:
O-Ton
Size:
2.67 GB
Length:
02:02:00
Format:
MP4
Video:
1280x720
Most Viewed
Eliza Ibarra welcomes Gabbie Carter, who has arrived for a massage. Gabbie undresses and lies down on the massage table. Eliza slowly and sensually massages Gabbie's beautiful thighs and curvy breasts. Eliza suggestively offers to help her feel even better, and Gabbie accepts. Eliza rubs Gabbie's pussy and licks her asshole, and eventually she undresses for further pleasure! Hyley Winters and Diana Grace, two masseuses, are having a playful competition about who gives the best massage. Hyley agrees to give Diana a massage blindfolded to prove herself. The air is now charged as sexual tension builds between them. Hyley accidentally touches Diana's pussy, but when Diana encourages her to keep going, Hyley realizes there are OTHER ways to prove herself! Two wives, Amari Anne and Avery Black, enter a massage parlor; it's clear they have a lot of tension between them as they stubbornly bicker right in front of Petra Blair. In order to stop the bickering, Petra suggests that she give them both a massage. Although Avery and Petra don't even want a massage now, they begrudgingly take Petra up on her offer. As Petra massages them, the wives start relaxing and they apologize to each other. As they kiss and make up, things get hot and heavy... but Petra's not about to stop them
10 wet vaginas oozing through your TV in this unique late-night all-girl action flick for horny Sci-Fi fanboys!A hot Cameltonian chased across the galaxy by the evil Roomservician!A sexy Alien probed by 2 Nympholyzers during an Alien "Autopsy"!Ink Motel's Slutlana recruits her own special army in an 8-Girl Orgy!My Favorite Cameltonian from the warped mind of Award-winning Porn Horror Maestro, Ivan E. Rection!